program_life_cycle
需积分: 10
52 浏览量
2010-05-12

23:36:32

上传
评论
收藏
14KB
PDF
举报
program_life_cycle short discript of program life cycle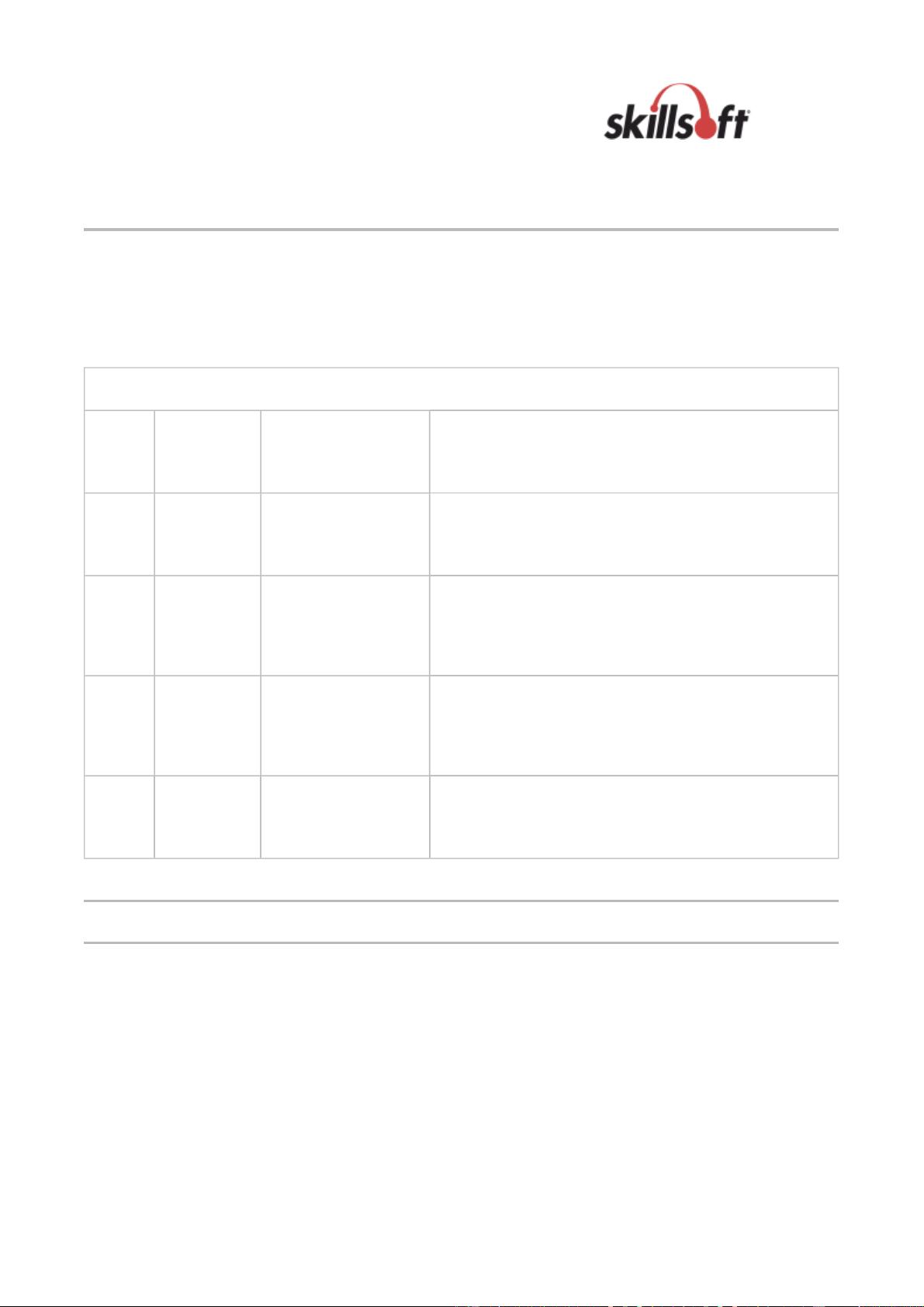 Program Life Cycle Phases
Purpose:
Use this job aid to check the purpose and general activities of each phase in the program life cycle

.
Although program life cycles can vary
depending on the nature of programs and the industries in which they
occur, five main phases can be used as a common framework when managing any program.
Phase
number
Phase name
Purpose
General activities
preparations
Establish a firm
foundation of support and
approval for a program
Identify the needs to be addressed by the program. Draw up the
business case for the program. Follow a business-based selection
process to determine whether the organization will approve the
program.
initiation
Set out a detailed plan of
how the program can be
structured and managed
Identify the program manager. Study the outputs of the previous
phase and draw up a formal program brief or charter – including
the strategic objectives and benefits the program is expected to
deliver, the program's high-level scope, and its constraints.
3
Program setup
Continue developing the
foundation of the program
Construct a plan defining key program deliverables and giving
direction on how the program will be managed. Elaborate on the
program charter, develop program architecture, conduct any
feasibility studies the program requires, and establish the
infrastructure for the program.
program
benefits
Start the program's
components and
coordinate the
deliverables from the
projects
Ensure deliverables meet requirements. Coordinate efficient use
of resources across programs. Communicate with stakeholders
and the program's executive or governing board.
closure
Ensure smooth and safe
closure of the program
Execute a controlled closing of the program, its projects, and its
contracts, including reviewing benefits with stakeholders, breaking
up the program team and infrastructure, and documenting lessons
learned for future reference.
Program Life Cycle and Benefits Management
Introduction to the Program Life Cycle
Copyright 2009 SkillSoft. All rights reserved.
SkillSoft and the SkillSoft logo are trademarks or registered trademarks
of SkillSoft in the United States and certain other countries.
All other logos or trademarks are the property of their respective owners.
Job Aid: Program Life Cycle Phases
https://xlibrary.skillport.com/courseware/Content/cca/proj_16_a02_bs_enus/output/ht

前往需求广场,查看用户热搜
我的内容管理

收起

我的资源

快来上传第一个资源

我的收益

我的积分

登录查看自己的积分

我的C币

登录后查看C币余额

我的收藏

我的下载

下载帮助
资源上传下载、课程学习等过程中有任何疑问或建议,欢迎提出宝贵意见哦~我们会及时处理!
点击此处反馈