Windows Certification Program:Windows认证程序.docx
版权申诉
10 浏览量
2022-07-06

18:06:04

上传
评论
收藏
120KB
DOCX
举报
Windows Certification Program:Windows认证程序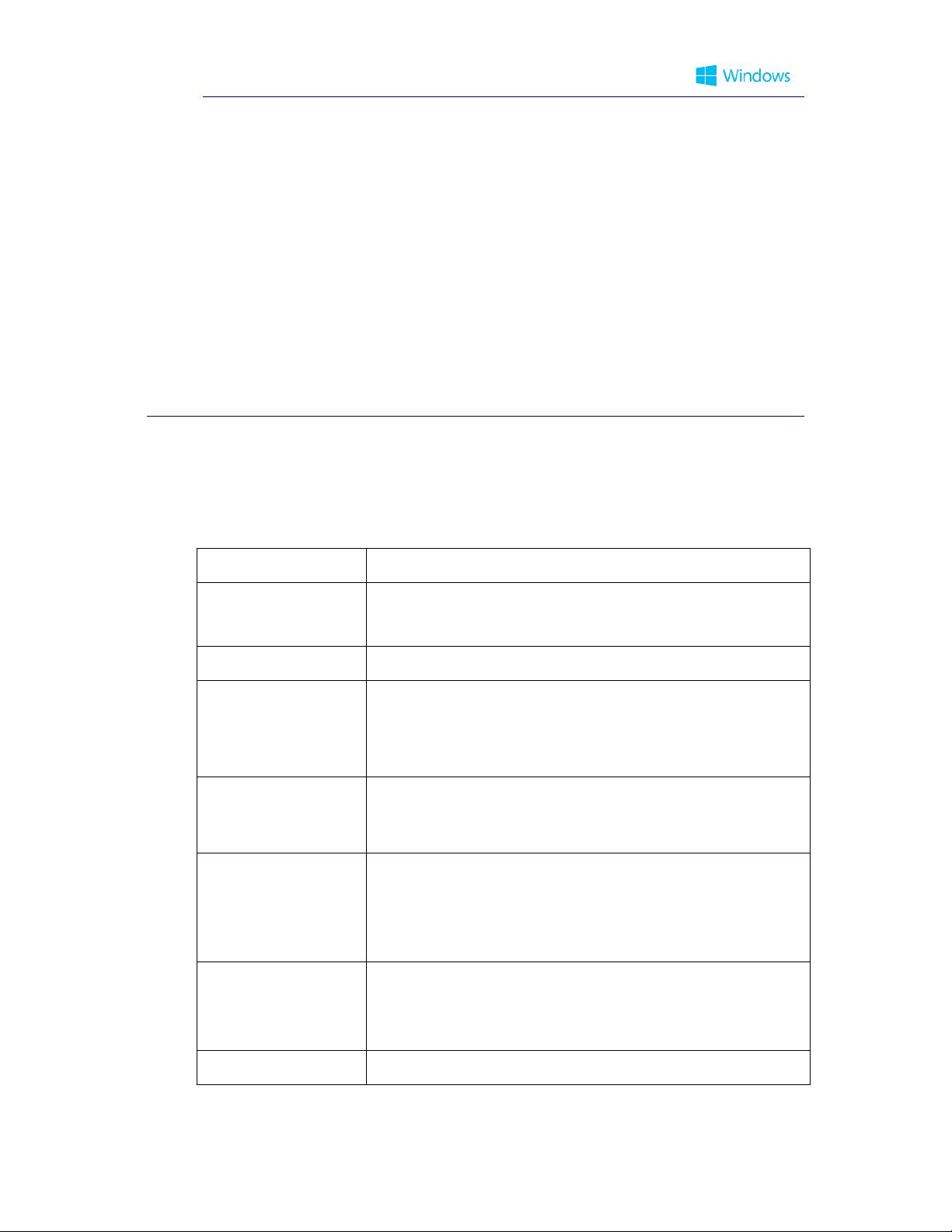 Windows Certification Program
Hardware Certification Policies and Processes
January 7, 2014
Abstract
This paper provides information about the Windows Hardware Certification Program.
It contains high-level guidelines on certification testing and product submission
policies, and useful business process requirements. This document has been updated
to reflect new processes and policies for the launch of Windows 8.1
Document History
Submission fees removed. Updated Touch Device
Resubmission instructions. Addition of Graphic Adapter Test
Optimization Procedure.
Added links to certification newsletter and certification blog.
Updated for Windows 8.1, Server 2012 R2, and the revised
HCK for Windows 8.1. Added contingency policy and
simplified Windows 8 testing. New fees for submissions are
documented.
Added Windows RT connected devices, specialized PC,
updated details for multifunction device testing and docking
stations.
Updated testing fees for Windows 8 and Windows
Server 2012.
Added information on the policy for using previously certified
motherboards in client systems.
Added information on Signature-only policies, UEFI
requirements, and server testing requirements.
Additional edits for style and clarity.

前往需求广场,查看用户热搜
我的内容管理

收起

我的资源

快来上传第一个资源

我的收益

我的积分

登录查看自己的积分

我的C币

登录后查看C币余额

我的收藏

我的下载

下载帮助
资源上传下载、课程学习等过程中有任何疑问或建议,欢迎提出宝贵意见哦~我们会及时处理!
点击此处反馈