lpddr4-design-guidelines.pdf
需积分: 0
30 浏览量
2023-02-02

21:20:00

上传
评论
收藏
1.68MB
PDF
举报
LPDDR4 SDRAM products require a well-designed system board environment to reliably support high-speed/low-power applications. Proven layout and routing techniques are required for embedded and mobile designs using point-to-point DRAM interfaces in side-by-side (non-PoP) configurations. Derived from transmission line theory and Micron design experience, the guidelines presented in this technical note can enhance signal integrity (SI) and reduce noise for point-to-point design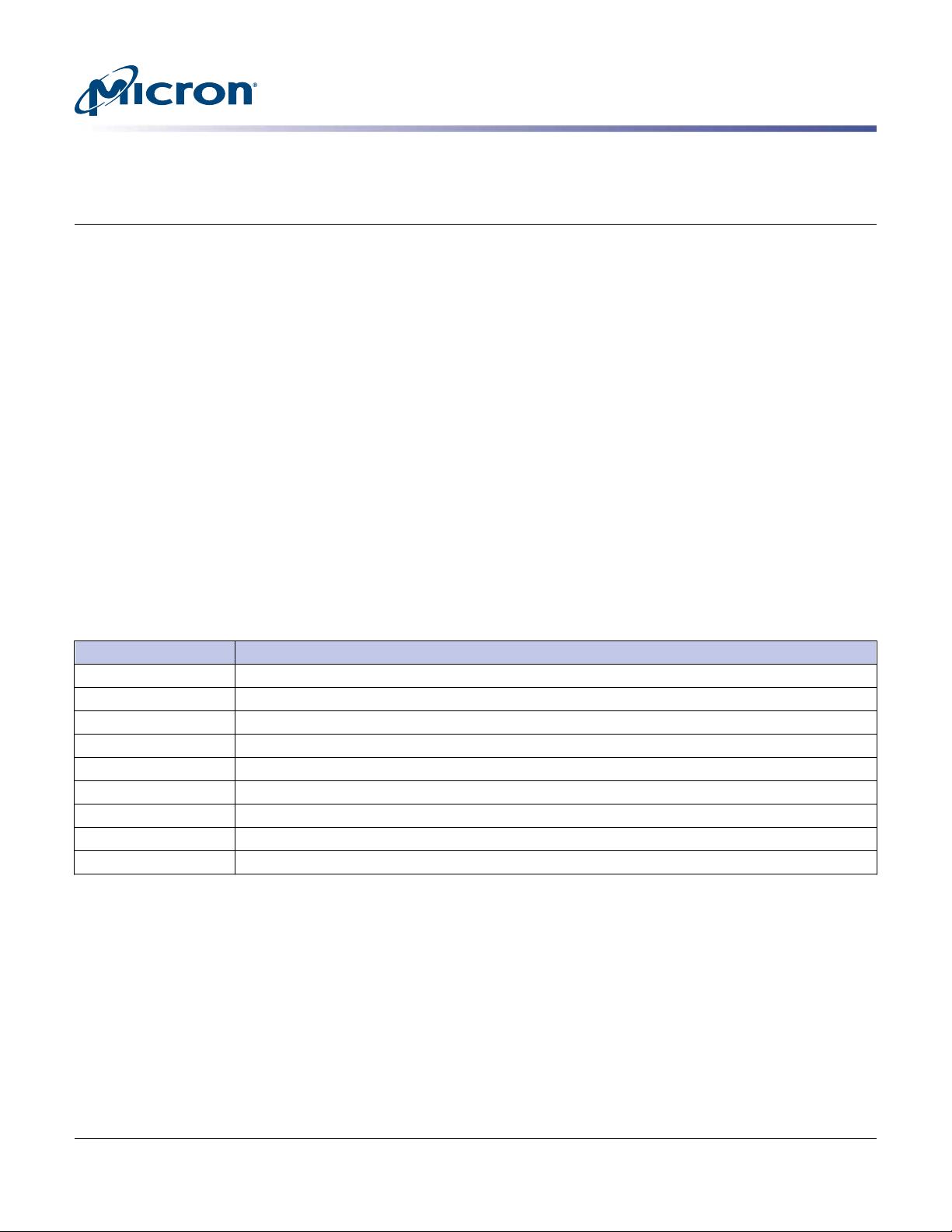 Technical Note
LPDDR4/LPDDR4X Point-to-Point, Non-PoP, Design Guidelines
Introduction
LPDDR4 SDRAM products require a well-designed system board environment to relia-
bly support high-speed/low-power applications.
Proven layout and routing techniques are required for embedded and mobile designs
using point-to-point DRAM interfaces in side-by-side (non-PoP) configurations. De-
rived from transmission line theory and Micron design experience, the guidelines pre-
sented in this technical note can enhance signal integrity (SI) and reduce noise for
point-to-point (as well as point-to-multipoint) designs.
The guidelines and examples in this technical note represent one of several acceptable
methods and may not be applicable for all designs.
For more information, refer to these additional Micron technical notes that also focus
on point-to-point SDRAM design, layout and simulation techniques:
•
TN-52-02: Point-to-Point System Design: Layout and Routing Tips for LPDDR2 and
LPDDR3 Devices
•
TN-41-13: DDR3 Point-to-Point Design Support
Table 1: Definitions
Power delivery
Power and ground layout and decoupling techniques used to improve signal integrity
SSO
Simultaneous switching outputs
V
DDQ
DQ and I/O signal power; the two are equivalent unless otherwise noted
V
DD
Digital power for the device core
V
REFDQ
Reference for DQ input buffers
V
SS
Digital ground
V
SSQ
DQ and signal ground; the two are equivalent unless otherwise noted
Micron Confidential and Proprietary
TN-53-06: LPDDR4/LPDDR4X Point-to-Point Design Guidelines
Introduction
CCMTD-1725822587-9939
tn5306_lpddr4_design_guidelines.pdf - Rev. F 3/18 EN
1
Micron Technology, Inc. reserves the right to change products or specifications without notice.
© 2015 Micron Technology, Inc. All rights reserved.
Products and specifications discussed herein are for evaluation and reference purposes only and are subject to change by
Micron without notice. Products are only warranted by Micron to meet Micron's production data sheet specifications. All
information discussed herein is provided on an "as is" basis, without warranties of any kind.

前往需求广场,查看用户热搜
我的内容管理

收起

我的资源

快来上传第一个资源

我的收益

我的积分

登录查看自己的积分

我的C币

登录后查看C币余额

我的收藏

我的下载

下载帮助
资源上传下载、课程学习等过程中有任何疑问或建议,欢迎提出宝贵意见哦~我们会及时处理!
点击此处反馈