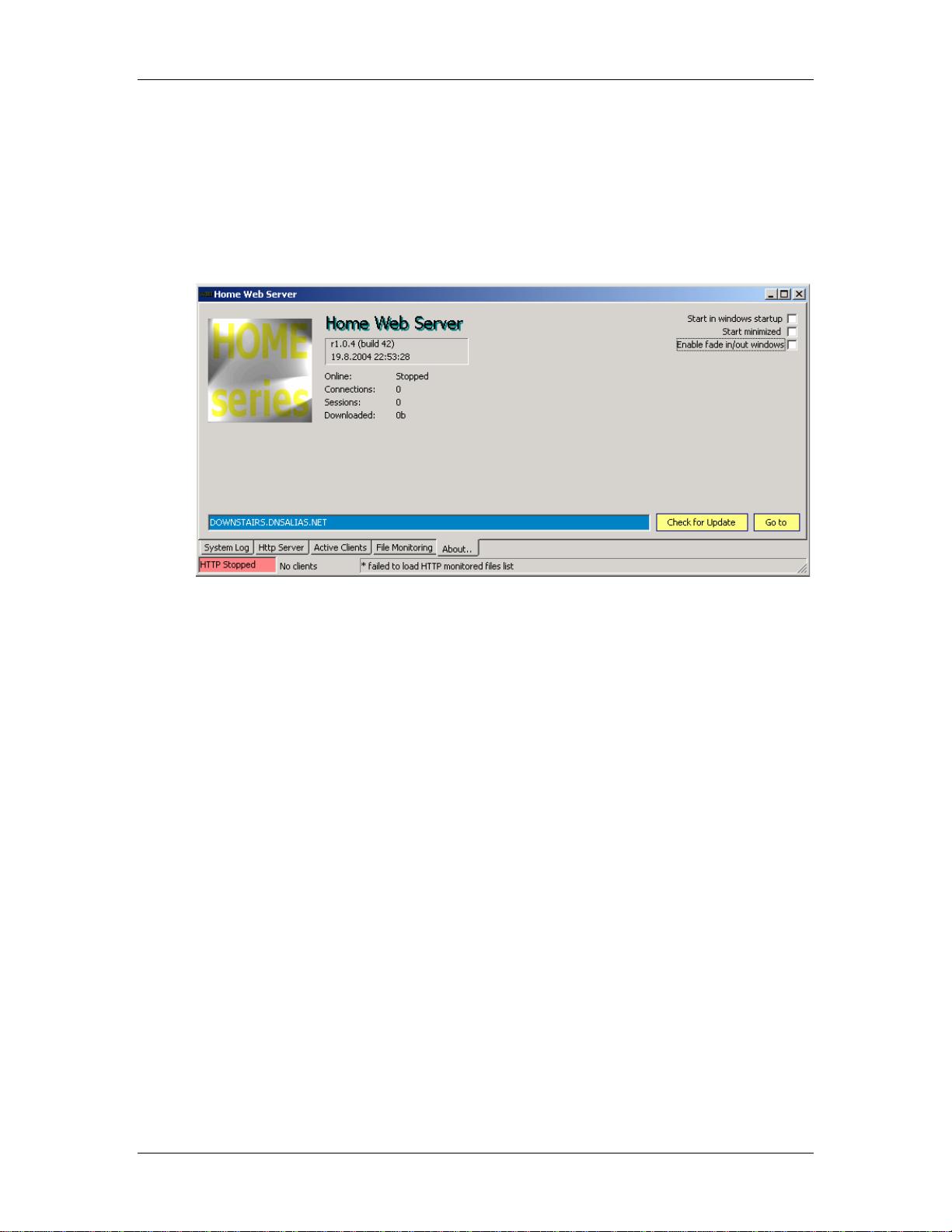 Home Web Server
Home Web Server
First revision: 28.08.2004, Ari Pikivirta
Last updated: 16.09.2004, Ari Pikivirta
Introduction
Home Web Server is a freeware Windows
web server with lots of features.
This is a very common saying, but th
is time – the phrase has the real
meaning. To mention some
of home web server feat

ures: There is support
for open SSL, support for PHP, suppor
t for CGI applicat

ion, support for
executing ISAPI extensions, server-rep
lace-tags, virtual root aliases, and
much more. This document will
describe functions included.